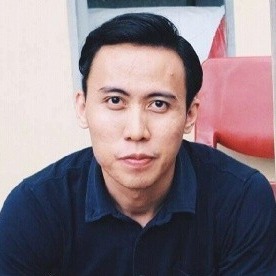 About Muhammad Jamil Bin Mohamed Jaffar:
Highly accomplished Manufacturing Engineer with a track record in optimizing production processes, reducing costs, and ensuring high-quality standards. Skilled in leveraging data analytics to drive informed decision-making and continuous improvement initiatives. Eager to combine my technical expertise in manufacturing engineering with my growing proficiency in data analysis (SQL, Power Bi, Tableau & Python) to enhance operational efficiency and drive strategic growth.
Demonstrated success in collaborating with multidisciplinary teams, including production, supply chain, and quality assurance, to align efforts and achieve organizational objectives. Effective communication skills to facilitate effective knowledge sharing and foster a culture of continuous improvement.
Experience
Lonza Biologics Tuas Pte Ltd - Utilities Engineer (Contract April 2022 – October 2023)
Accomplishment:
Adhered to Good Manufacturing Practices (GMP) standards.
Extracted current SAP data to Excel for functional location optimization in response to a new SOP revision.
Identified and corrected 80% of data errors in SAP, including non-standardization and misplaced commas.
Cleaned and transformed data in Excel and completed 70% of the compilation process before submitting to global SAP.
Streamlined with project teams to standardize data input in SAP in accordance with SOP.
Completed the creation of a 100% accurate work order task-list in SAP for new preventive maintenance, resulting in a 20% reduction in the time it took to create task lists.
Baker Hughes Pte Ltd - Manufacturing Engineer (August 2019 - April 2022)
Accomplishment:
Installed and configured new equipment that reduced production costs by 10% and increased production output by 20%.
Monitored technician performance through dashboards and reports, operated maintenance and troubleshooting, resulting in zero unplanned downtime.
Collaborated with production planners to develop and execute production plans that met customer demand, resulting in a 95% on-time delivery rate.
Analyzed capacity requirements to ensure timely delivery of products, minimizing stockouts and backorders by 50%.
Spearheaded continuous improvement initiatives that resulted in a 15% increase in productivity, a 20%
decrease in waste, and a 30% improvement in product quality.
Liaised with cross-functional teams to ensure that design requirements were seamlessly integrated into the manufacturing process.
Developed and coordinated a test plan with technicians to ensure safe and effective pressure
testing. 
Jabil Circuits Pte Ltd - Industrial Engineer (December 2017 - December 18)
Accomplishments:
Innovated with customers to relocate more than 10 pieces of equipment withing 2 weeks.
Analyzed time studies and process mapping to identify and eliminate 5 bottlenecks, resulting in a 20% increase in productivity.
Designed and implemented ergonomic workstations that reduced employee injuries by 10% and increased productivity by 5%. This improved employee satisfaction.
Developed and implemented FMEA and control plans that mitigated potential risks and ensured the safety of employees and customers.
Implemented Excel VLOOKUPS and formulas to update and compare Bill of Materials, minimizing errors by 75% and ensuring accuracy to within 99.9%. 
Emerson Process Management Asia Pacific Pte Ltd - Engineering Assistant (October 2012 - May 2017)
Accomplishments:
Collaborated with engineers to deliver prototype designs to Europe countries for experimentation tests, resulting in a 10% reduction in time to market.
Maintained and calibrated laboratory equipment to ensure proper functioning and liaised with vendors to troubleshoot and repair equipment as needed minimizing downtime by 50%.
Actively participated in team meetings discussions and provided valuable insights and suggestions.
Maintained a clean and organized work environment which contributed to a safe and productive workspace.



 
Education
BCG Academy - Business & Data Analytics (Online Based Evening Classes) - June 2023 - Nov 2023
National University of Singapore - Bachelor of Technology (Mechanical Engineering) 2016-2020
Singapore Polytechnic - Diploma in Mechanical Engineering (2011-2016)
Professionals who compete with Muhammad Jamil Bin Mohamed
Professionals in the same Manufacturing / Mechanical sector as Muhammad Jamil Bin Mohamed Jaffar
Professionals from different sectors near Hougang New Town
Other users who are called Muhammad Jamil Bin Mohamed
Jobs near Hougang New Town
---

SEO AGENCY PTE LTD.

Singapore

Freelance

Looking to take your digital career to a whole new level? Then this role is for youFirst Page Digital is looking for a highly experienced PPC Manager who is skilled with Google Ads, Paid Social platfo ...

---

KEAWORLD PTE. LTD.

Singapore

Roles & Responsibilities Job Summary: · We're looking for a Graphic Design Coordinator, Senior Executive to manage and coordinate our creative team. You'll play a vital role in overseeing the design p ...

---

CTES CONSULTING PTE. LTD.

Singapore

Roles & Responsibilities Key Responsibilities Design and teach labs & practice modules Mentor students in Capstone Projects and the Integrated Work Study Programme (IWSP) Lead or co-lead innovation pr ...